Facilitating expression, fuelling creativity...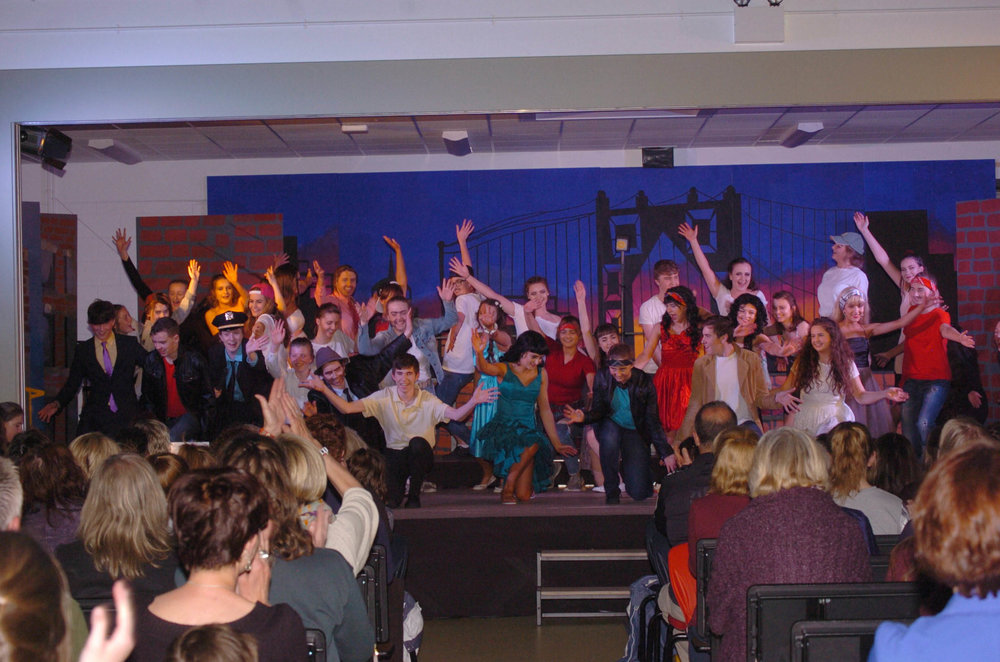 MUSIC
Music is an important part of everyone's life. When you opt to study music at SCS, you will sing and learn how to play an instrument.You will listen to many types of music such as pop, classical and traditional Irish music and you will also start composing.
Musical
Transition year Students have the opportunity to create lifelong memories by getting involved in the annual school Musical, either on stage singing and acting, back stage helping with costumes and makeup, in the Artistic department through set design and construction or in the design and promotions, there is a job for everyone.
Our 1st Production, West Side Saga, in 2017 was a huge success and attracted large numbers to all performances.
A school Musical is an enriching experience for everyone who gets involved, an experience that will live long in memories, even after all exams are finished